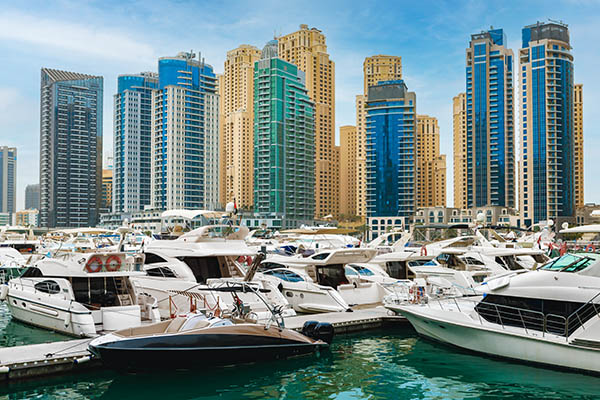 Property in the most popular city in the UAE has always attracted property hunters from all over the world. It is a great solution regardless of whether you are looking for a second home, a buy-to-live or an investment option. The country's stable economy, high level of security, great quality of living, and comfortable climate conditions make the region a sought-after destination among foreigners. Following the highest standards of sustainable development, Dubai implements green technology in the construction industry, which puts it in a better position than other markets. Our property database offers a comprehensive range of cheap apartments in Dubai for all budgets. There are plenty of studios and family-sized apartments to choose from. You will find ready-to-move-in homes and off-plan property options. The most attractive listings directly from major developers are available not only to UAE citizens but also to foreign investors. Cheap property in Dubai is a great opportunity to diversify your investment portfolio and get some decent returns.
Cheap property in Dubai
The city of Dubai attracts investors from all over the world. Most expats and tourists coming on holiday prefer to choose cheap housing in Dubai. This ensures high returns on investment for property in this city where the real estate market is developing rapidly.
The city offers different types of housing including:
compact studio apartments;
apartments with one bedroom and two bathrooms.
These are the most affordable options in the Emirate. The cost of a two-bedroom apartment in Dubai will be higher.
Beachfront apartments with access to luxurious beaches are also popular housing options. Many tourists as well as expats choose such apartments. Since the holiday season in the UAE lasts almost all year round, the demand for holiday housing does not depend on the season which ensures high rental yields all year round. Another sought-after option is apartments in the central districts of the city where many country's tourist spots and business life are concentrated.
Property prices in Dubai
The metropolis is associated with luxurious villas available only to extremely wealthy property buyers. However, there are residential projects with more affordable prices, and the city offers a great variety of property prices. The cheapest properties in Dubai are studio apartments.
The cost depends on many factors, so it is difficult to name a specific price. It depends on:
location of the property;
how prestigious the area is and how developed infrastructure is;
the area of the apartment.
On average, the price of studios in Dubai ranges from $ 4,000 to $ 6,000 per square meter.
Investing in cheap real estate in Dubai
The region's economy is stable and does not depend on oil price fluctuations. The authorities are striving to make the city even more attractive in the eyes of potential investors, as third-party investments help to strengthen the economy. They invest a lot in the development of the infrastructure, the number of jobs is increasing, which attracts expats from other countries. Currently, Dubai's real estate market offers a wide range of cheap properties. However, it is expected that their prices are likely to increase as the number of new projects in Dubai is decreasing.
There are several reasons to invest in Dubai's real estate:
affordable prices in comparison with large European cities;
high ROIs: rental yields can reach 5-7% per annum, depending on the type of the property.
We help buy cheap real estate in Dubai, UAE
The company offers cheap housing for sale in Dubai from developers and local real estate agencies. Check out the very latest offers today. On our website, you can find daily updated property listings including affordable one-bedroom apartments in Dubai, two-bedroom and studio units. With our advanced yet easy-to-use search filters, you will find your dream apartment that will match your requirements in no time. Our team of experienced agents will help you choose an option with the highest ROIs and guide you through the buying process.